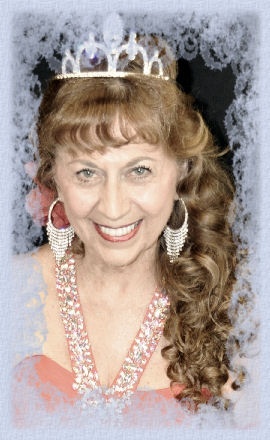 Storyteller for Your Event
Invite Miss MollyLouBelle
As a storyteller, Molly Lemmons from Oklahoma journeys back to a time when "men made the living, and women made the living worthwhile." It was a time when the family gathered around the dinner table, prayed together, and ate together. The lively conversation increased the love, the very foundation of the home. Join Miss MollyLouBelle with Tales to Tell as you read about the wonderful stories she will tell as she lived them, stories which can be sorrowful, happy, inspiring, humorous, or all four at the same time. Invite her to share these stories with you at your next event.
"Remember now thy Creator in the days of thy youth…" (Ecclesiastes 12:1)
Get to Know Our Storyteller
Make your event extra special with wonderful stories. Reach out to Miss MollyLouBelle with Tales to Tell if you are looking for a storyteller and workshop teacher for your library or organization. Learn more about how Miss Molly started her career as an author.